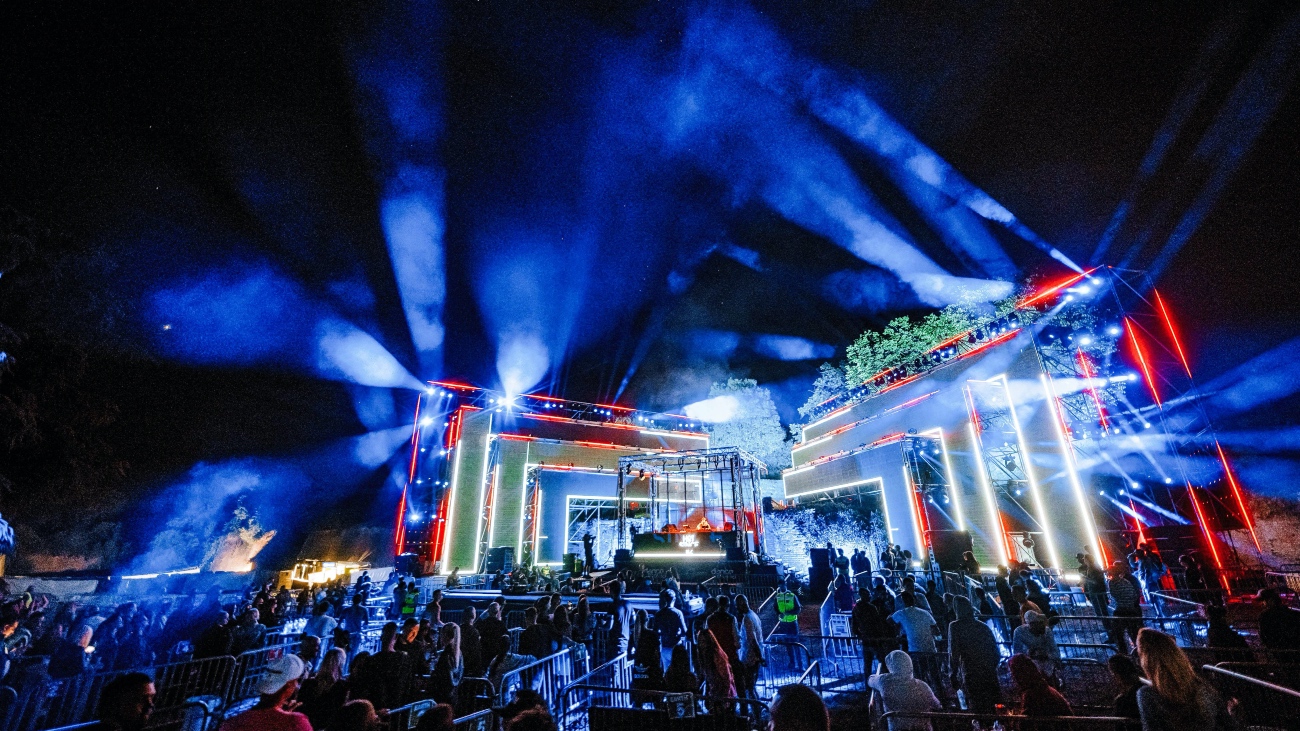 The first weekend of Exit's Life Stream has gathered, so far, over a million and a half of people from around the globe!
Among the recordings of the world's major electronic stars, which performed at the Petrovaradin Fortress from September 3rd to the 6th, a techno set from Charlotte de Witte is leading with 575,000 views on You Tube and Facebook pages, followed by Carl Cox with 300,000 views, while the inspired Black Coffee and Nina Kraviz captured over 280,000 views in just a few days. It is expected that these numbers will multiply in the weeks to come, and that the total viewership of both Life Stream weekends will exceed 10 million people by the end of the year!
EXIT's global event, realized in partnership with the United Nations World Food Programme, the largest humanitarian organization in the world, is bringing four more evenings filled with streams of performances recorded at the famous mts Dance Arena. From Thursday 24th to Sunday 27th of September, new exclusive premieres of Life Stream sets of cult electronic artists arrive, including names such as Adam Beyer, Hot Since 82, Marcel Dettmann, Mahmut Orhan, Paul Van Dyk, Ben Klock and Satori live, along with a strong local support from Tijana T, Vantiz, Lady Lee and Kristijan Molnar in a special b2b set with After Affair.
On Thursday, September 24th, starting at 20:20 CET, the second streaming weekend will be open with a special set from Charlotte de Witte recorded at Fort Mogren in Budva. This set will mark the launching of EXIT's new project InfinitX, which in line with modern global trends in destination promotion, will combine the biggest musical names with the most beautiful locations from around the world. Along with Charlotte, the sets of Marcel Dettmann at 21:50 CET and Tijana T at 23:20 CET, recorded at Petrovaradin Fortress, will be broadcasted on Thursday.
Friday, September 25th will be reserved for the performances of hitmaker Mahmut Orhan, which will be broadcasted at 20:20 CET, then the legendary Paul van Dyk starting at 21:35 CET, the local duo Vantiz at 22:45 CET, and Lady Lee at 23:35 CET.
On Saturday, September 26th, online audiences around the globe can expect recordings of performances from techno magicians Adam Beyer at 20:20 CET and Ben Klock at 21:50 CET, as well as a performance by rising star Ece Ekren at 23:50 CET.
On Sunday, September 27th, the second streaming weekend will be closed with performances by Satori live starting at 20:20 CET, Hot Since 82 at 21:35 CET and Kristijan Molnar in a special b2b edition with After Affair at 23:35 CET. All streams will be available at EXIT Festival's official website, YouTube channel and Facebook page, as well as at Life Stream website.
As an integral part of the footage of all performances, videos and messages that speak about the mission of the Life Stream project and the work of the United Nations World Food Programme will be broadcasted, as well as videos advertising numerous cultural and tourist sights of Novi Sad and Serbia. During the streaming of Life Stream performances, it will also be possible to donate directly to the World Food Programme through their official website.
The first teaser recorded at the Petrovaradin Fortress, featuring Charlotte de Witte, was broadcasted on September 5th. It had more than 575,000 views and resonated in the global music industry, both due to one of the most spectacular productions of this year, as well as due to the fact that EXIT is one of the few music festivals on the planet that offered the audience a full-blooded live experience instead of a virtual one.
The Life Stream project was unveiled last year with a pilot edition at the Amsterdam Dance Event and together with the Green R:Evolution it is EXIT's biggest environmental endeavor to date. In partnership with the United Nations World Food Programme, Life Stream has entered a new phase and expanded its scope, which, in addition to protecting the environment, highlights also the problem of ending extreme hunger for millions of people around the world. An urgent reaction is necessary due to the fact that by the end of 2020, the pandemic will bring as many as 270 million people to the brink of extreme hunger, which is an increase of 80 percent compared to the year before.
The project is supported by the City of Novi Sad and the Ministry of Trade, Tourism and Telecommunications.