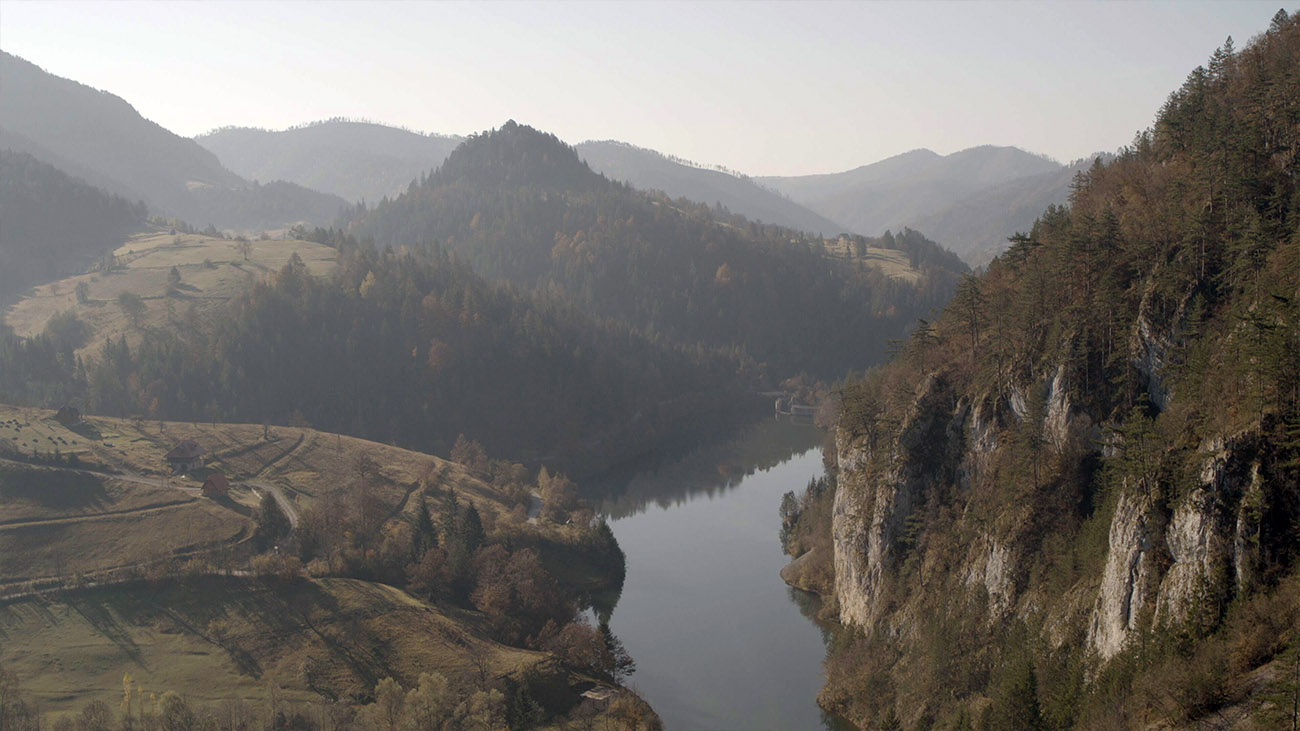 The Highest of Natural Beauties
Tara
Tara, one of the most beautiful mountains in Serbia, is located in the western part of the country, close to Bajina Bašta and above Perućačko Jezero lake on the Drina river.
The Tara National Park covers an area of 19,750 hectares. Tara is home to a diverse range of plant life, amongst which, the Serbian or Pančić spruce, which is only found here, is especially worthy of mention.
Visitors can make use of pedestrian paths (10 km) and there is a fitness circuit (1.6 km), a football pitch and outdoor small sports fields, amongst other facilities, for those who enjoy sport and recreation. There are ski slopes and two ski-lifts, a 150 m-long one for children and beginners and a 450 m-long one for amateur skiers, located at 1000 m above sea-level.
In the summer season, tourists have the use of a managed beach on the lake, rowing boats and outdoor swimming pools.
Kopaonik
Kopaonik, the largest mountain range in Serbia, extends from the northwest to the southeast for 80 km, and has a width of around 40 km in the middle.
Kopaonik has a subalpine climate and and is rightfully known as the Mountain of the Sun for there are almost 200 sunny days during the year.
Kopaonik lends itself to active relaxation throughout the year and is the largest and best-known Serbian ski centre. The Ravni Kopaonik plateau is centred around tourism, with a wide range of accommodation and a network of ski slopes amongst other facilities. Another tourist hotspot is located near the village of Brzeća, on the eastern slope of Kopaonik. This tourist resort has a network of 24 ski-lifts connected in one system and 2 children's lifts, and caters for all types of skiers. Guests also have the use of a 12km-slope for Nordic skiing, and in Crvene Bare there are marked slopes of 3, 5 and 10 km in length. Ski hire and repair services are also available, as well as snowmobile hire.
Walking excursions, mountain biking and basketball, tennis, riding and English language schools also take place on Kopaonik. The jagged landscape of Kopaonik is ideal for paragliding.
Fruška Gora
National Park "Fruška Gora" is the oldest national park in Serbia that was established in 1960. The nature wealth: plant and animal wildlife, landscapes, thermal springs – spas and lakes are the basis for tourism of special interests (walking, cyclotourism, bird watching, fishing, hunting) as well as for recreational and picnic programmes, schools in nature, nautical, health-spa/wellness tourism.
Fruška Gora is the area of good wines where Irig, Banoštor, Sremski Karlovci and Šid can be singled out among the wine centres. Some of the well-known wines include Riesling, Bermet, Frankovka, Merlot, Game, Vranac, Portuguiser, and Ausbruch…
Fruška Gora area is a congregation of extraordinary amenities with preserved eco systems, lakes, picnic sites, historical sites, cultural monuments and original building, i.e. architectural heritage. A part of active heritage such as "salaš" farmsteads and ethno houses are adapted to the needs of contemporary visitors but they are also the oases cherishing the spirit of the past times, Fruška Gora tales and myths. "Salaš" farmsteads and ethno houses are often located along the wine trails so that some of them provide the visitors the possibility to experience all the abundance of gastronomy and rural customs.
Featured image: www.serbia.travel, Nira Pro
Source:
tos.rs/tara
tos.rs/kopaonik
novisad.travel/fruska-gora/