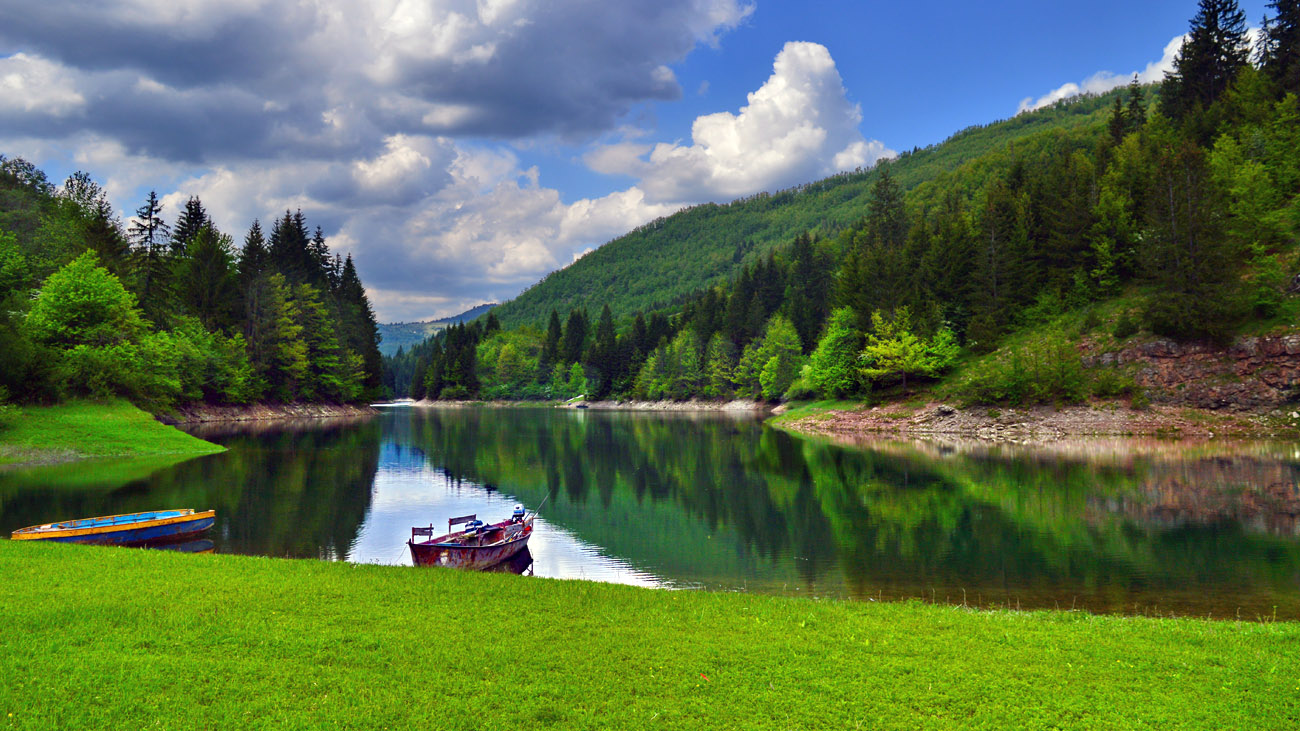 Enjoy the Outdoors to the Fullest
From easy walks through clearings and meadows, over steep mountain trails, a walk-in nature with plenty of clean air offers fairytale views of soft and tame landscapes whose greenery stretches as far as the eye can see.
If hiking or trekking doesn't drain all your energy, or you're up for a little more adrenaline, our fast, untamed rivers that cut through deep canyons creating graceful shapes are ideal for exploring by kayak or canoe – while on large, calm rivers you can cruise or participate in regattas, illuminated by the reflection of the sun from their surfaces.
You can experience the top of the mountain as a destination that ends your journey from its foothills – or just the beginning. From its heights in the warmer months, you can go down by bike or paraglider to the flower meadows at the foot – and in winter, with the help of skis or snowboards, you can leave your tracks on the slopes.
Caves and pits, as well as canyons in our country with their number and diversity represent a real paradise for explorers and adventurers – these enchanting forms of nature will introduce you to an underground world that you cannot experience anywhere else, providing you with fun, excitement and space to learn something new.
While enjoying nature, you can also observe the diverse wildlife of Serbia.
Featured image: www.serbia.travel, Milos Karaklic