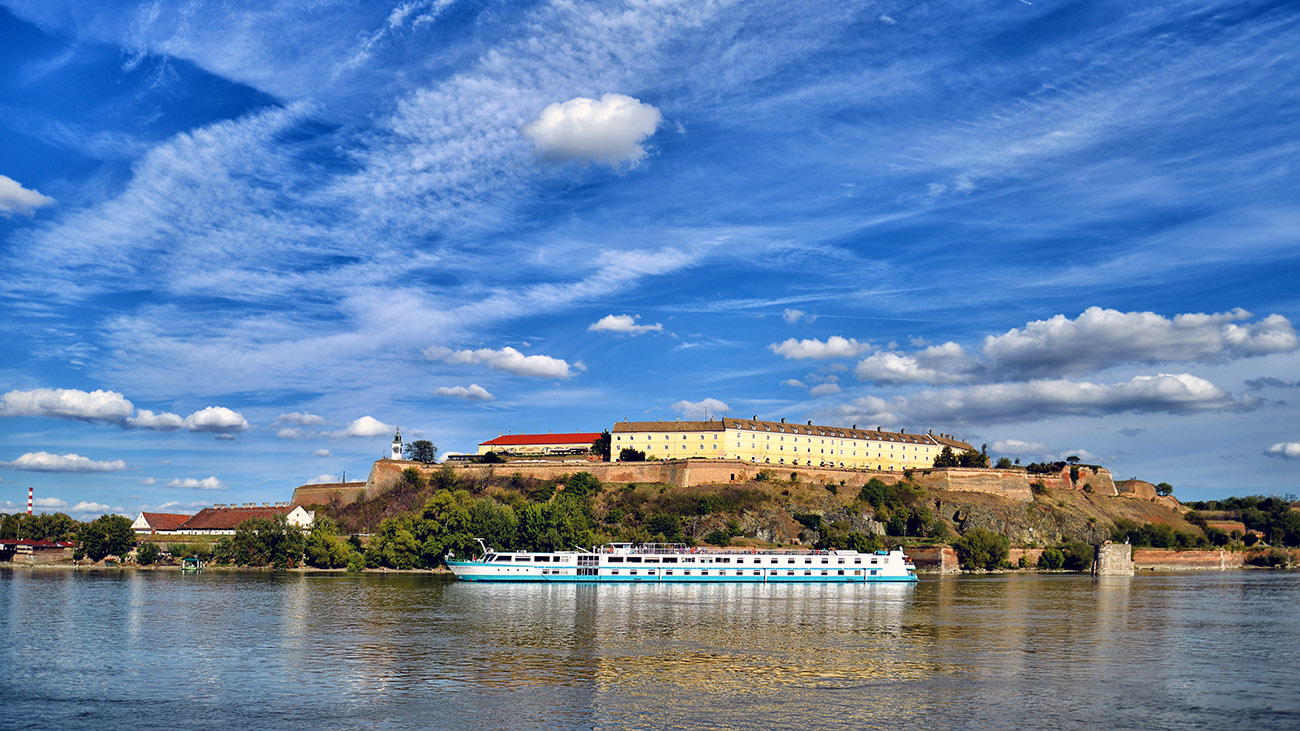 Take a virtual tour of the Petrovaradin Fortress here.
The Home of EXIT Festival and the Experience You Have Been Missing!
The city of Novi Sad has been the space of diverse and rich cultural heritage of many nations living in it. Material and intangible cultural heritage that has been created during the past centuries is the basis serving as the foundation of an interactive network of scientific and institutions of culture, which makes Novi Sad of today the space of active meeting of cultures and diverse identities. Novi Sad was awarded with the titles of European Capital of Culture 2021 and European Youth Capital 2019 thanks to the creative energy inherent to youth groups and organizations that have contributed to an already recognizable traditional cultural platform.
Novi Sad is the city of museums, galleries, and events among which EXIT Festival has acquired international rewards and indisputable recognizability. With its urban core and rural surroundings Novi Sad provides the visitors the agenda of unbelievably rich content. In the vicinity of an urban city core characterized by baroque, neo-renaissance, classicistic, and Bauhaus buildings, there are picnic sites, preserved eco-systems and the complex of Serbian Orthodox monasteries within the area of the National Park Fruška gora. "Salaš" farmsteads, "čarda" taverns and wine trails at the outskirts of Novi Sad provide the visitors the opportunity to experience all the richness of gastronomy and rural traditions. Novi Sad, as a city on the Danube, a city of European history and tradition as well as Balkans endemic hospitality is an experience that you have been missing.
Petrovaradin Fortress was built next to Novi Sad, on the right bank of the Danube. It was built between 1692 and 1780 on a hill above the Danube, a fortress patterned on the French Vauban system of military fortress-building, to the design of Austrian military engineers Marsigli, Keysersfeld and Wamberg.
It is comprised of an Upper and Lower Fortress.
The Upper Fortress comprises a network of underground passages and galleries totalling 16 km in length.
The Lower Fortress – the Wasserstadt – is where the officers' residences, town government, hospital, old arsenal, barracks and other public buildings were situated. Beneath the Fortress is the Catholic parish Church of St George, while the Orthodox church is in the town. Set in the walls is the Belgrade Gate.
Petrovaradin Fortress is today best known for EXIT Festival, held there every July. A great number of other cultural and entertainment events are held in the fortress.
Featured image: www.novisad.travel
Sources:
novisad.travel/about-novi-sad
tos.rs/petrovaradinska-tvrdjava